The 64-year-old woman suffered life-changing injuries after falling about three metres (9.8ft) while browsing birthday cards in 2014 and was reported to have had to undergo three operations.
Local council officials said a staff member, who was reported to have tried to catch the woman before she fell, also narrowly avoided serious injury during the incident at the Taunton branch of WH Smith.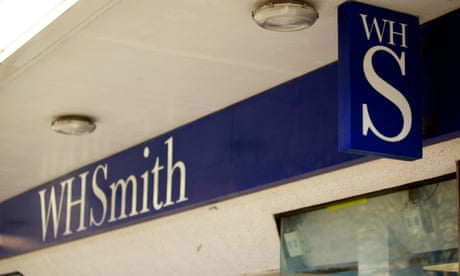 The trapdoor had been left open while staff gathered items from the storage area in the basement. Staff were supposed to keep customers away from the trapdoor, but the woman fell through, fracturing an ankle.
WH Smith was fined £337,500 at Taunton crown court on Wednesday and ordered to pay more than £135,000 towards Taunton Deane borough council's legal costs over the "foreseeable and preventable" accident.
A WH Smith spokeswoman said the firm "always puts the safety of customers and staff first". She added: "Despite measures being in place, a customer was sadly injured in our Taunton store in 2014. Following the incident, a thorough review was completed, changes were made to prevent this happening again, and we have apologised to the customer.
"The company takes health and safety extremely seriously, as evidenced by its successful reduction in reportable accidents consistently every year for each of the past eight years, across all areas of the business."
According to ITV News, Judge David Ticehurst said it was "abundantly clear" that the woman's injuries had had a "devastating effect" on her life.